spotlight
Spotlight Series: Africa Goodnest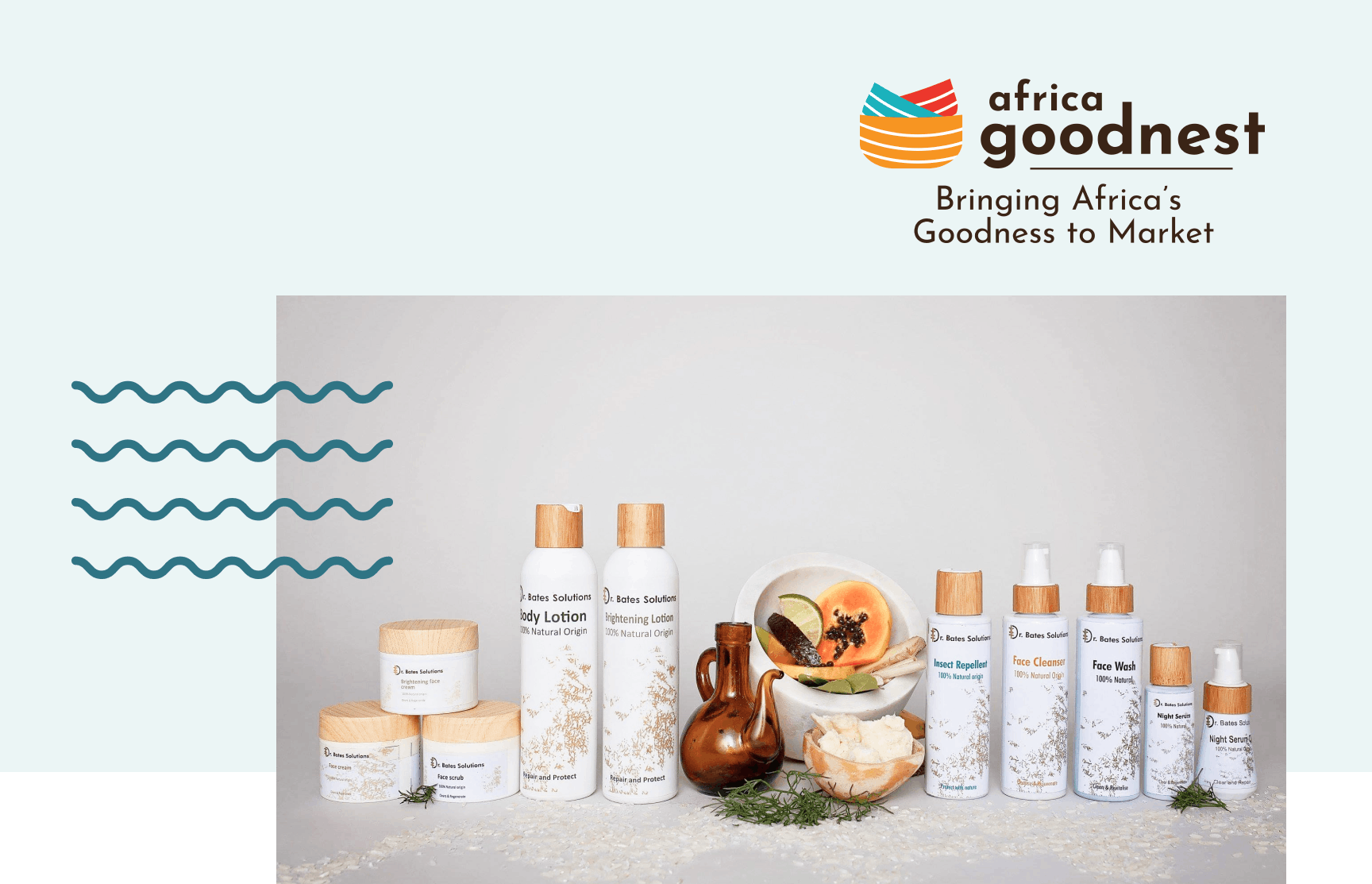 Moselle Research Team
At Moselle, we're built to support small businesses and help them scale. Since launching we've been working with small business owners to hear their stories and understand what they need to grow. Without their insights, feedback, and enthusiasm for new tech, Moselle wouldn't be where it is today. We're excited to put these small business owners into the spotlight and showcase the incredible small business ventures we've been fortunate to work with.
We've spent all of last year chatting with resilient small business owners to understand their challenges when it comes to their supply chain. And we noticed something in common - many of these owners have pursued their enterprises in order to share their culture through the goods they distribute around the world - highlighting the strengths and beauty of their homeland and its people.
Bernice Yalley, the founder of Africa Goodnest is an entrepreneur who encapsulates this spirit.
The Inspiration Behind Africa Goodnest
I am an 'accidental' entrepreneur. I love natural products, healthy foods, skincare items, and I love Africa - especially Ghana where my family is from. My professional background is in international development and project management, so I travelled a lot throughout Africa in my career.
It became disheartening that I was always on the side of the business, viewing countries and people in poverty as recipients of aid. Africa has become a continent of constant resource extraction, usually raw commodities without any value-add.
We will not grow as nations and people if resources continue to be taken from here, with value built into manufactured products elsewhere and eventually sold around the world, including back to us. We see this happen within the cocoa and coffee sectors.
So, one day, I saw all these wonderful and professionally branded quality products made in Africa... products that I could easily see sitting on a shelf anywhere in the world, and it was just something I wanted to support.  
The Goods You Offer
The first product that we sold was Dr. Bates Solutions, a natural skincare line from Ghana. We sold this to a natural independent grocery store in the U.S. The product is 100% natural plant origin with ingredients indigenous to Ghana. The line is founded, owned, and developed by a Ghanaian woman, who has a PhD in regenerative medicine. 
Africa Goodnest initially began with six curated products in the artisanal foods and beverages, herbs and spices, and personal care categories. We are growing quickly and expect to have a more items for our relaunch as a direct-to-consumer e-commerce site.
Accepting Change
Gaining traction. My goal for Africa Goodnest has always been to introduce quality, export-ready, made-in-Africa natural goods to the world - particularly consumables. Figuring out how to do that has taken a few iterations. In 2020, I launched as a B2B site to sell directly to retailers, which was slow and painful.
It was difficult to identify and connect directly with a consumer base. The irony is that people would reach out, hoping to buy our products directly, and I would say, "Sorry we only sell to retailers." People wanted to support us and I wasn't making it easy for them.
Eventually, one of my advisors told me that direct-to-consumer was the way to go, especially during the pandemic when many brands have moved away from brick and mortar shops to online. I do my best thinking while lying flat on my floor, and so after laying there for a couple of days, I worked out how it could be done and started building a team to help me pivot.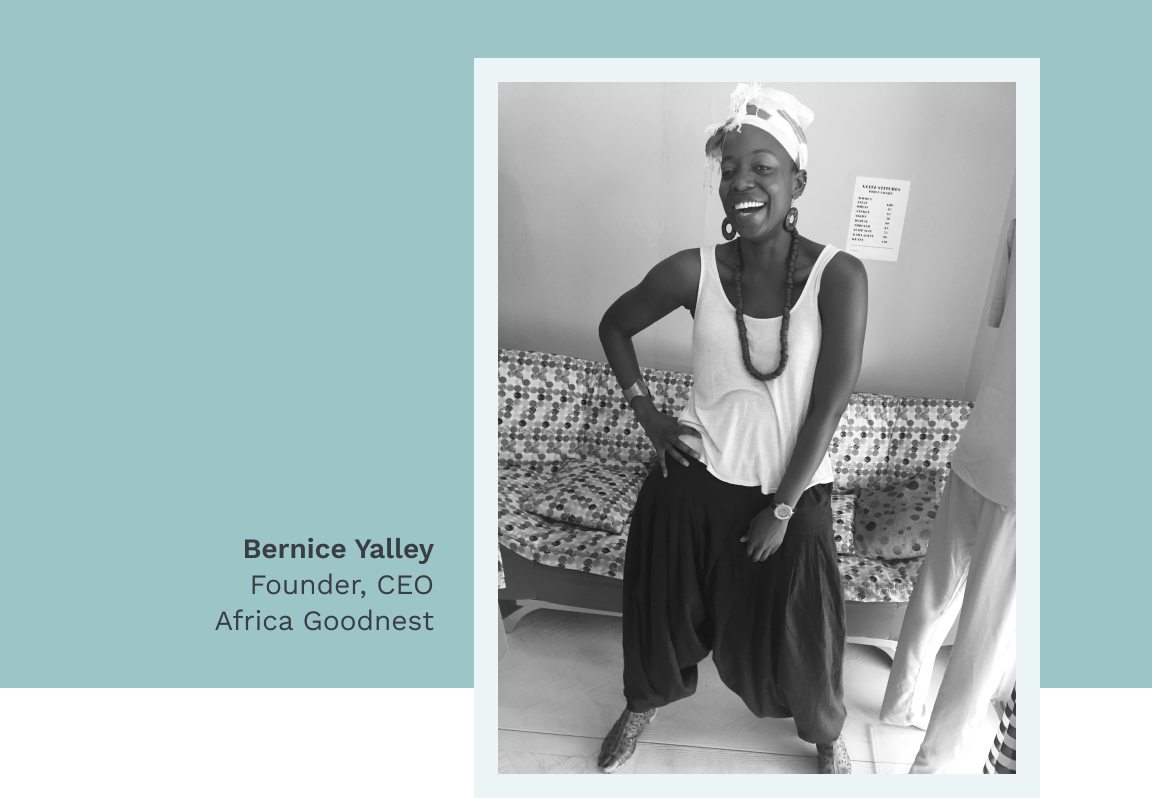 Africa Goodnest + Tech
Secretly, in my head, I have always wanted to be a "girl who techs" - I dig technology as a tool to simplify lives and processes. Living in Africa, there are unique infrastructure challenges which means we are a bit more manual in our processes.
As an e-commerce business with aspirations to grow throughout Africa, I want a smooth system where everything is automated, eliminating as much human error as possible. This means seamless transactions from vendors to shipping to warehouse to consumer to accounting and back again. As silky smooth as our shea butter!
Your Advice to Budding Trade Entrepreneurs
I don't like dispensing advice when I'm still learning as a startup founder, but one thing that has always stayed with me is that businesses are built on relationships, and organizations are made of people. Whoever said "It's just business it's not personal", well, I'd like to fight them. No, I'm kidding – I'm a lover not a fighter.
2021 Wins (So far...)
We are relaunching our site as direct to consumers in North America this year. I'll just go ahead and claim that as a win already. I'm looking forward to delivering a little bit of African sunshine to our consumers.
Looking Ahead
To sell items from every African country and eventually, to other African countries and beyond. And that the lesser gods of customs and clearance smile upon us with favour!
Bernice has been a big part of Moselle's journey to support small business owners from across the globe and we're excited to continue working with her. If you or anyone you know would appreciate Bernice's mission and shares the appreciation of beautiful natural goods visit: africagoodnest.com