news
New Moselle Rollout - Purchase Order Tracking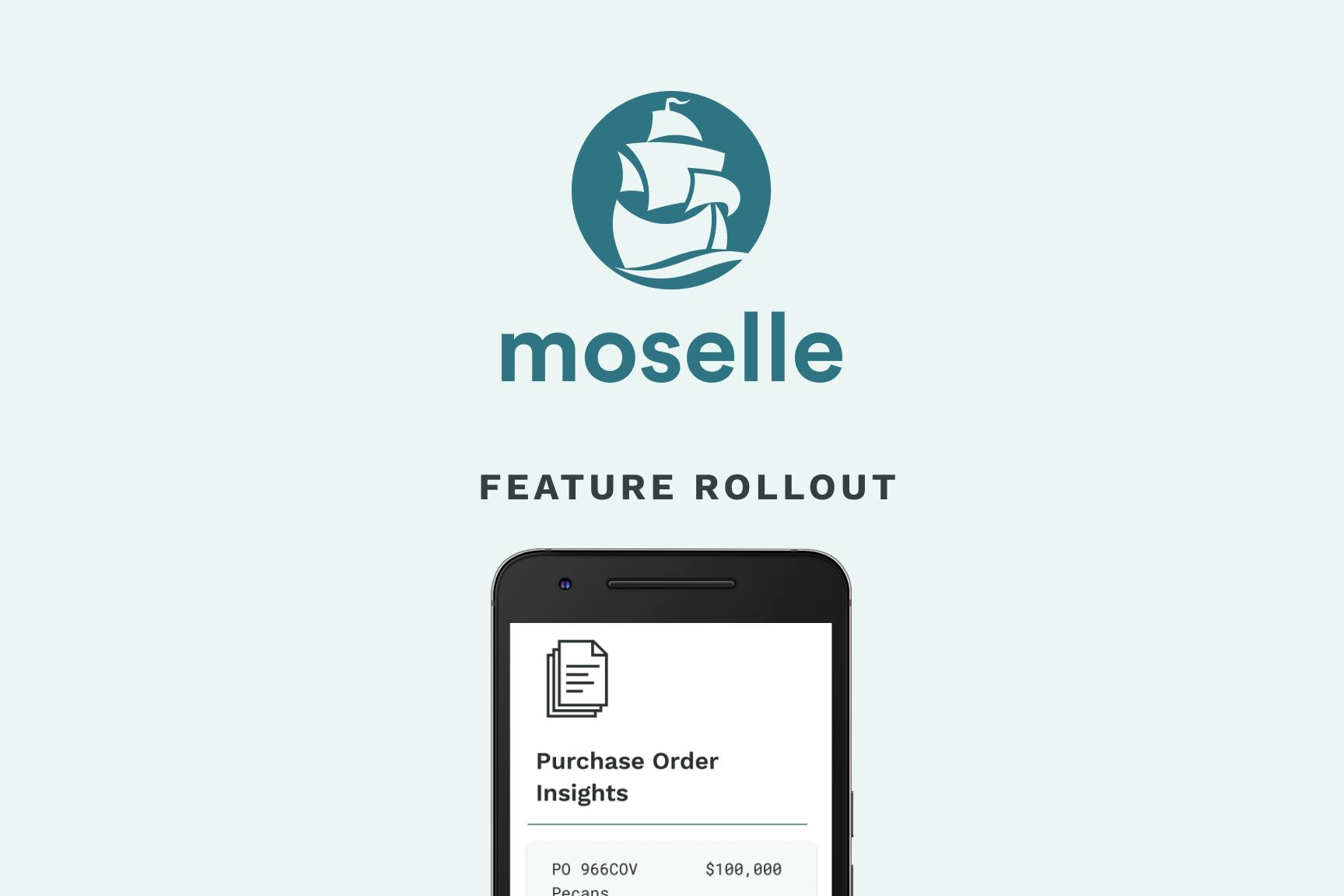 Lakhveer Jajj - Founder & CEO
We've been quietly working away at Moselle, building out the next set of exciting features to propel your business forward. With the help of our users in public beta, we worked through their feedback and wish lists to build out helpful tooling to make managing your trades even easier:
Purchase Order Tracker
Purchase Order Cost Breakdown
Alerts 
Factoring / Financing pre-qualification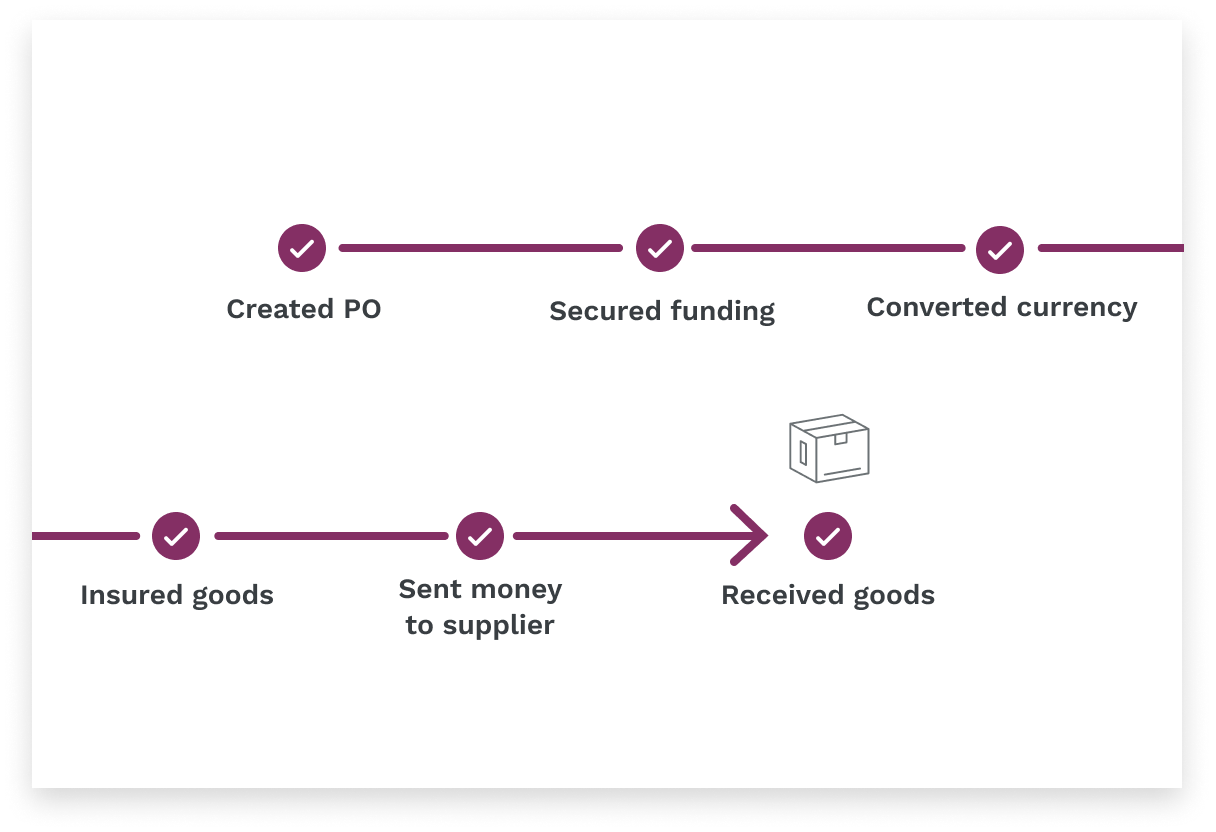 Purchase Order Tracker
In one glance, you can quickly know where exactly where all your POs stand. With a handy checklist built into the tracker, you'll be able to track each shipment with full visibility and improve your operation's efficiency by having the foresight to stay a step ahead.


Purchase Order Cost Breakdown
You're familiar with your POs, but they can tell you a lot more than you think. With the Purchase Order Cost Breakdown, take the guesswork out of your estimations and know exactly where each dollar is going. Better yet, we'll tell you areas where you can save money with each shipment.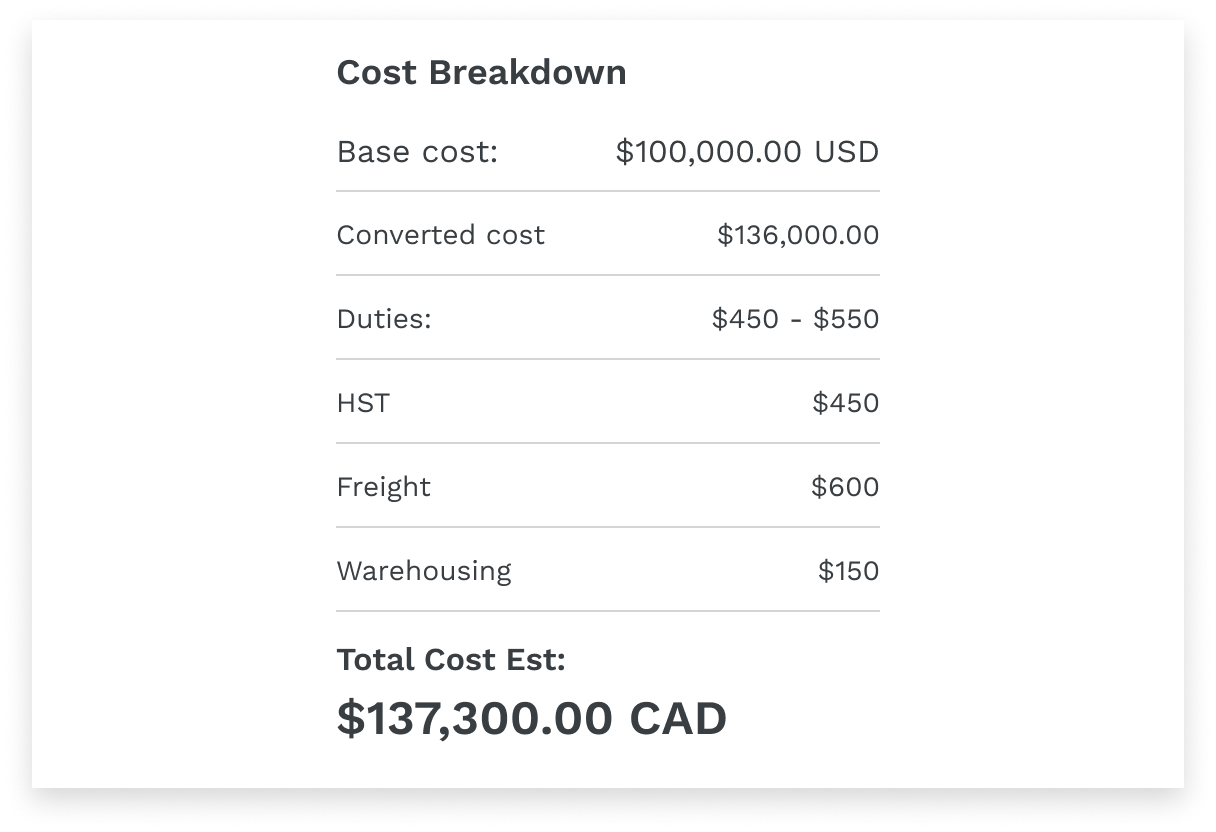 HS Code Lookup for Cost Breakdown
Use our HS Code Lookup to quickly find the 6 digit HS or HTS code needed to classify your goods for global trade and international freight.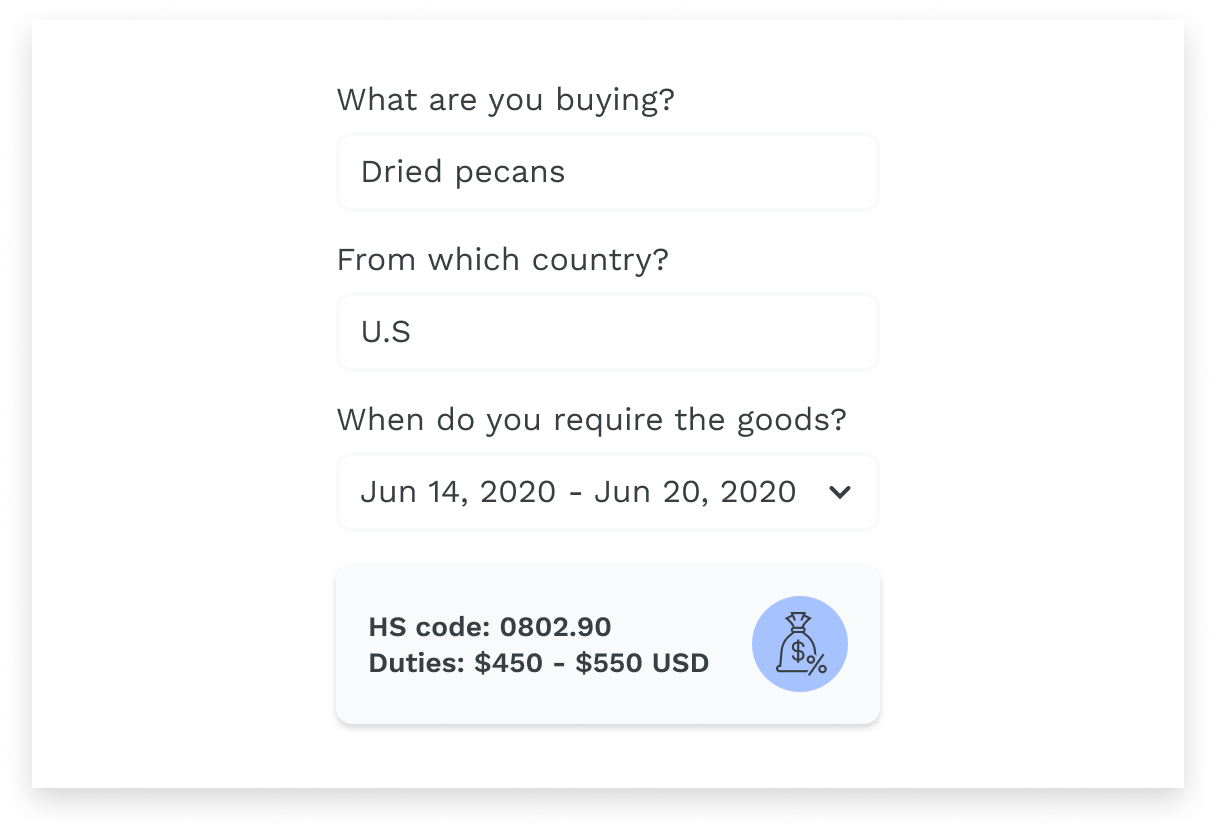 Foreign Exchange prices
See up-to-date foreign exchange rates, understand clearly how timing can impact your bottom line, and see competitive rates to help you make the best business decisions.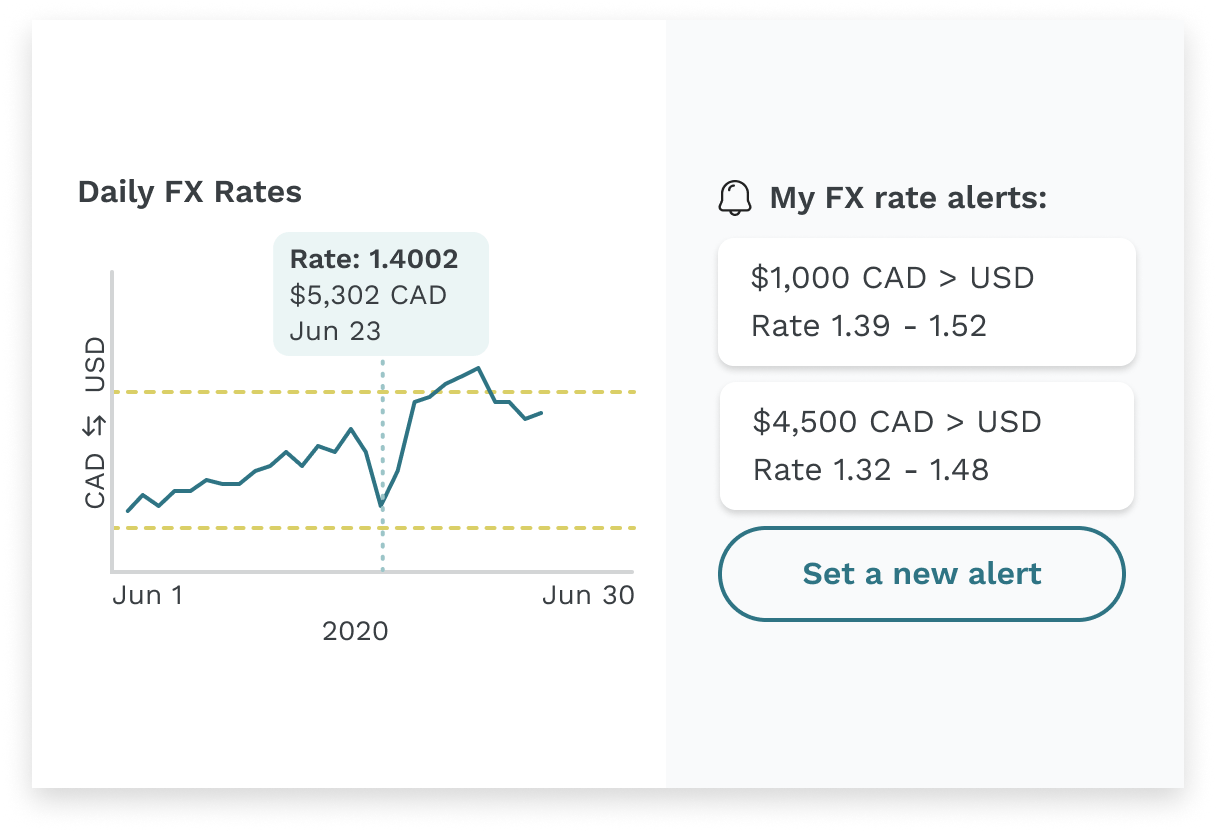 Alerts
We know every dollar counts and monitoring foreign exchange rates can be a tedious task - so, we're freeing up your time with our alerts . Set FX alerts, leave it, and be alerted when FX rates hit your optimal rate. With PO emails with FX rates, you can stay on top of everything without having to stay on your phone or computer all day and focus on your business.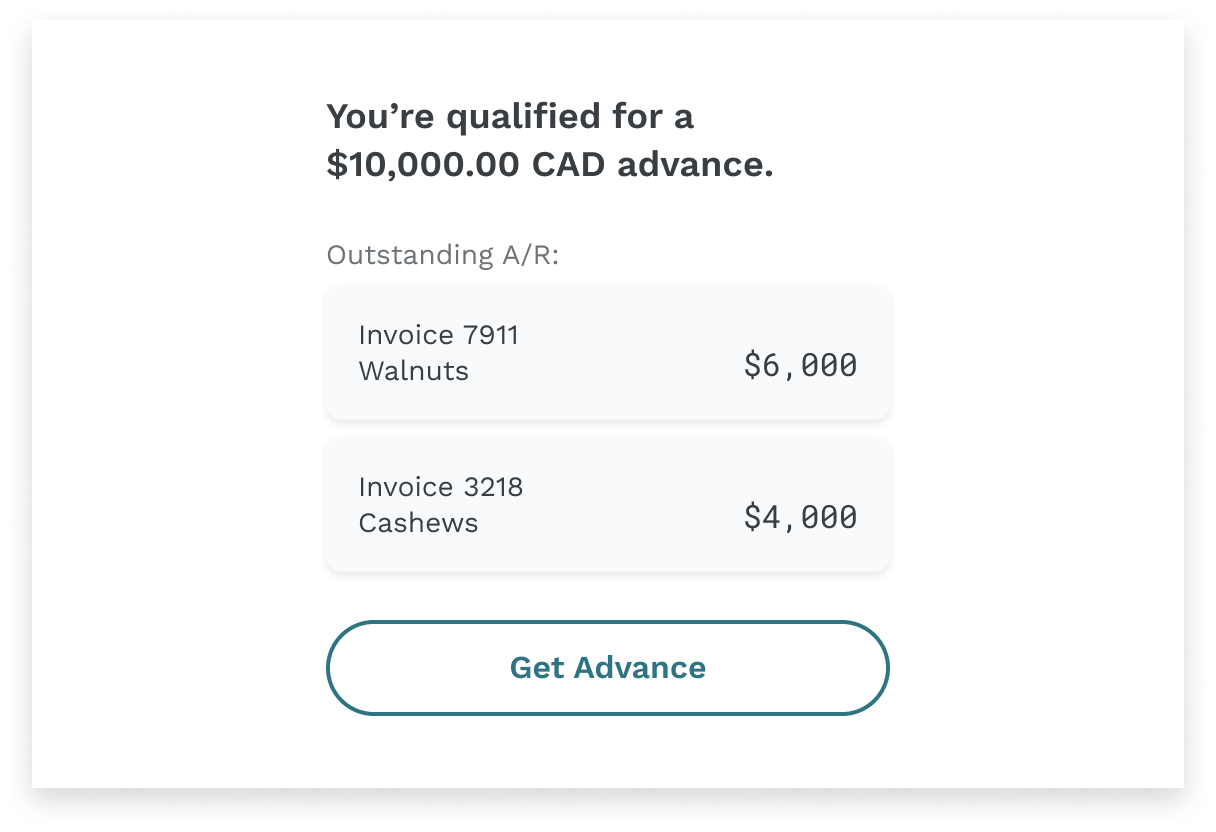 A/R Financing pre-qualification
Clients aren't always punctual with payments and we recognize that these late payments can deeply impact your operations. If you need support bridging your next shipment, we've built in accounts receivable financing support within our platform. Within 24 hours, you can be pre-qualified and keep moving your business forward.
As always, your feedback is always helpful in shaping our platform for business owners like you. We'll be rolling out these features in the next few weeks, but let us know what you think and what you'd love to see in the next update.